Groveland, MA Dumpster Services 01834
Serving Groveland, Massachusetts and Southern New Hampshire contractors & home owners

Considerations when selecting a dumpster rental
Dumpster size needed for project.
Where the dumpster will go when delivered in Lawrence. Plan for enough space not just for the actual dumpster, but also for the drivers to drop off and pick up the dumpster.
Amount and weight of the debris. Note, Any weight over is charged by the pound at a prorated rate of $95/ton.
Rental Period of two weeks. Over two weeks is $5 a day
Type of debris going in the dumpster. Prohibited items are listed below.
Prohibited Items
Any and all hazardous material that CAN NOT go in the dumpster but not limited to;
ASBESTOS
REFRIGERANTS A/C
FUELS
PROPANE TANKS
BATTERIES
PAINT & PAINT CANS
TIRES
FLUORESCENT BULBS
OILS

REFRIGERATORS OR FREEZERS
DIRT
ROCKS
HOUSEHOLD TRASH
RAILROAD TIES
YARD WASTE
MERCURY PRODUCTS
COMPUTER MONITORS AND TVS
HAZARDOUS MATERIALS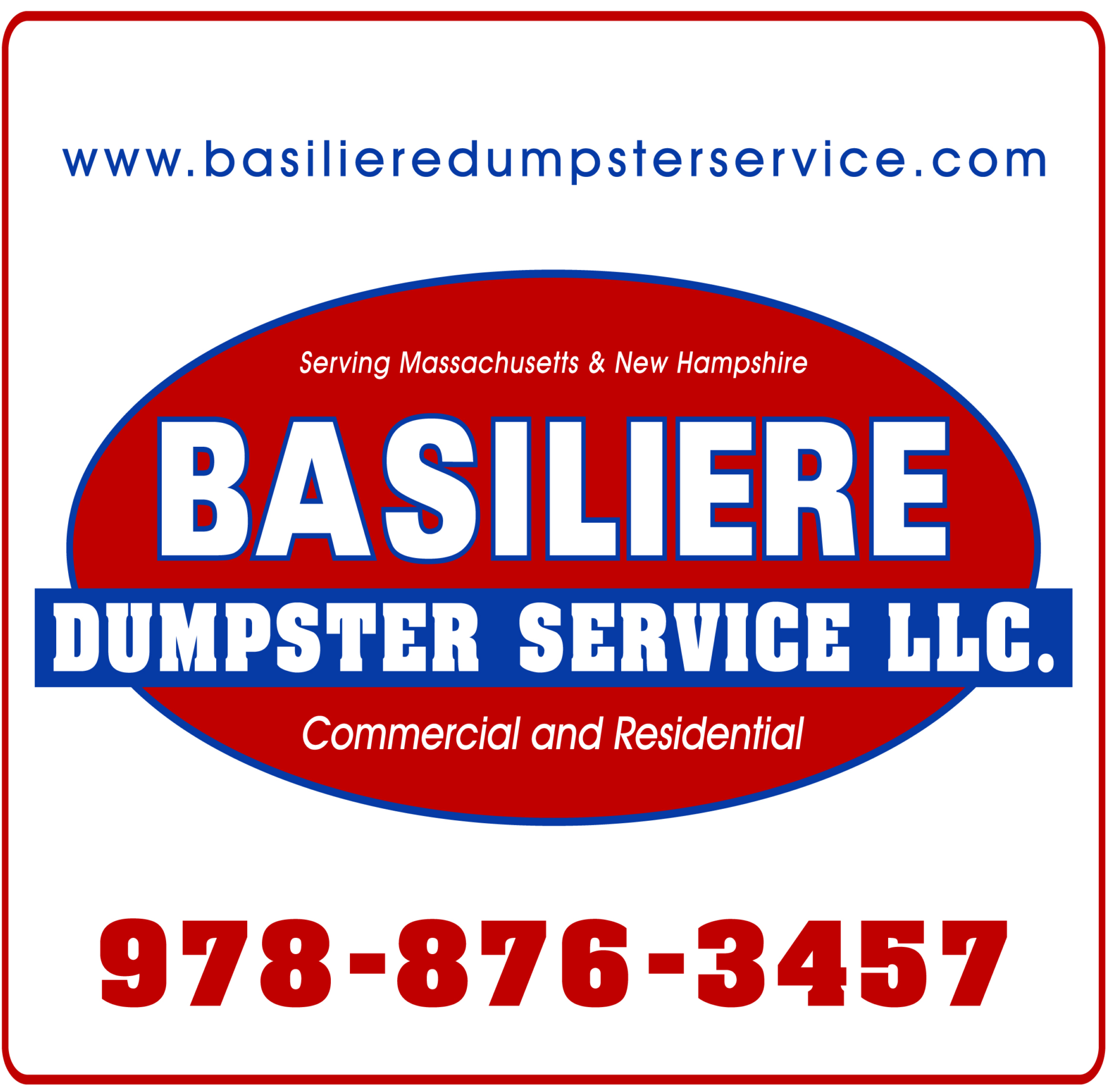 ABOUT ME
Providing Container Services in Groveland, Massachusetts & Southern New Hampshire
Basiliere dumpster service LLC. offers dumpster rentals for many types of contractor or home owner jobs & projects either large or small. We are based in Haverhill, MA providing the entire Merrimack Valley and surrounding Massachusetts & Southern NH area with dumpsters.
Give us a call (978) 876 3457 if you have any questions or would like to get a dumpster right away. We look forward to working with you!

CONTACT
For more information on Groveland Dumpsters, please call or submit this form and we will get back to you.
Haverhill, MA 01830
978 876 3457
Call (978) 876-3457 for your 10, 15 or 20 yard dumpster rental needs in Groveland MA. We provide rentals for both Commercial and Residential clients!